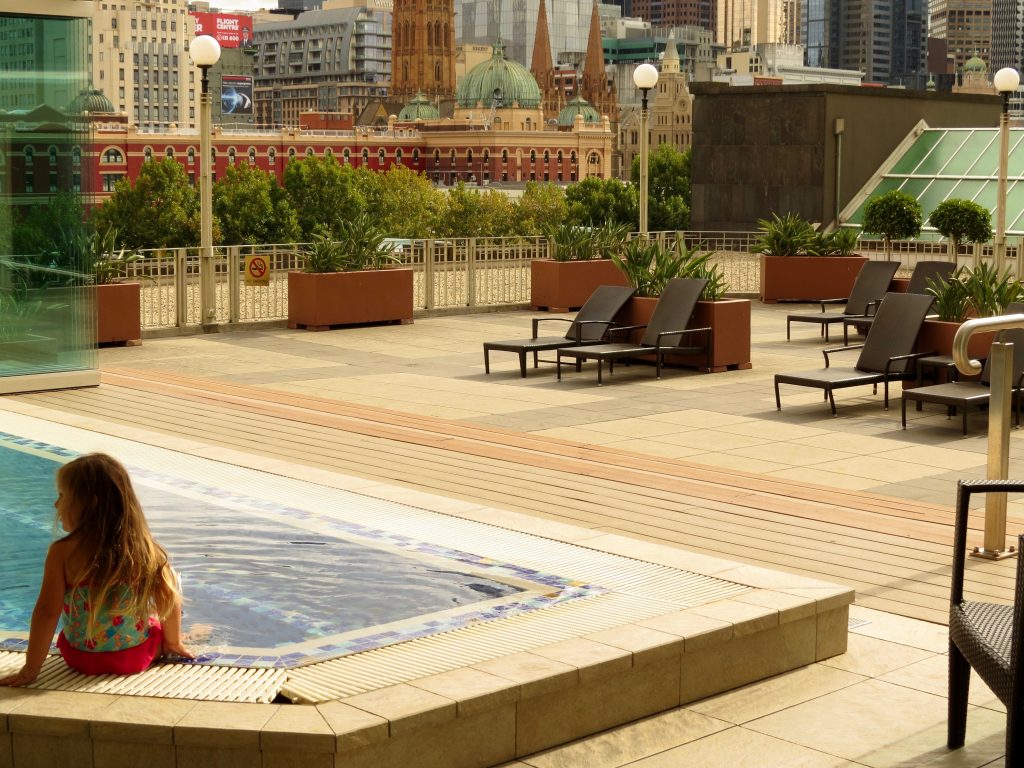 The chocolate fountain drips its bounty of sweet temptation.  Nearby are placed a bowl of marshmallows ready to be dipped into the molten deliciousness.  It is breakfast and we are staying at the Langham Hotel in Melbourne.  A flagship destination for Melbournians wanting a decadent and luxurious experience – The Langham's Melba Restaurant is popular for its buffet meals and high teas.  We stepped it up a notch by staying an entire weekend recently at the Langham Melbourne, my four year old daughter, my mother and I.  Buffet breakfast is included in our package and my daughter can't believe her eyes.  Is dripping melted chocolate really okay for breakfast here?  From my perspective, I am suspicious that the bathroom scales in our sublimely old world room at the Langham read four kilograms under what I know I really weigh in order to entice me to over indulge in the delights on offer at Melba's buffet breakfast.
The reason for our weekend foray into the palatial Langham Hotel is the second Medical Parents of Australia and New Zealand conference.  I have much to do at the conference and decided to treat myself and my beloved two ladies to a weekend to remember.  The Langham is a decidedly feminine hotel.  From the spectacular floral arrangement in the lobby, to the delicate perfume that wafts through the air in the public spaces,  to the pink "Do not disturb signs".  It seems a fitting hotel in which to celebrate the achievement of 170 mainly women balancing a career in medicine and parenting.  I wasn't disappointed by my decision.
Our bedroom in the Langham was reminiscent of staying at my grandmother's house in childhood.  Antique styled furnishings and paintings coupled with comfort.  It may be the conference I am there to attend but there are plenty of children at the Langham.  It is a hotel that caters well to families with children without being family focused.  My daughter is welcomed around the property as she greets staff in her over familiar manor.  Melba's Restaurant is famous for its children themed high teas that it offers in the school holidays.  There is however no water splash park or kids pack handed out.  Not that it matters.  The swimming pool and spa boast wonderful views of the city and provides a large outdoor space for kids who are feeling boisterous.  Located in Southbank the Melbourne Aquarium is a short walk away and we head out one evening to enjoy a night with other families there.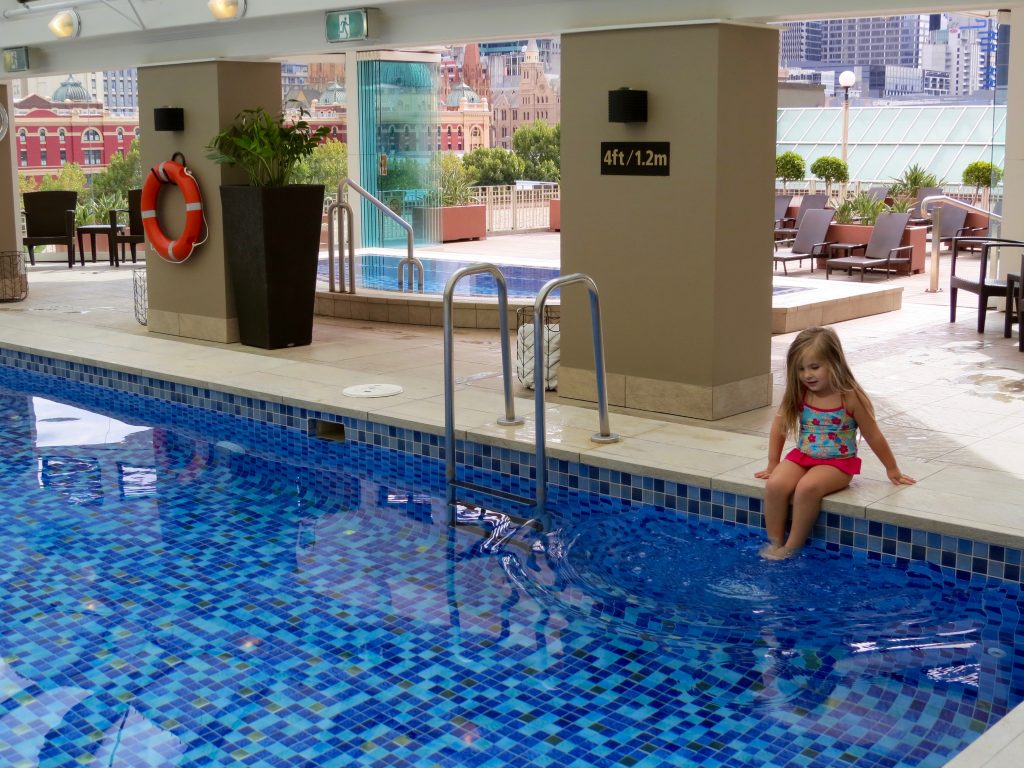 I am grateful for the late checkout as I leave the Langham – returning to my suburban existence in Melbourne is going to be a challenge and I take one lingering look at the Langham spa before I leave hoping that one day I will get to experience the famous services there.  I make a mental note to look out for special Langham offers which of course arrive in my inbox as soon as I get home tempting me to book again…
&copy Copyright 2018
Danielle
, All rights Reserved. Written For:
Bubs on the Move