An hour and a half from Melbourne, just past the alpine hamlet of Warburton is a the East Warburton Redwood Forest.   The fifteen hundred or so eighty year old the trees (a few fifty metres tall) if not quite as impressive as their cousins in California are impressive enough.  The cool shade of this forrest provides a natural playground, reminiscent of European folk lore in which to explore.  Adding to the ambience are multiple giant woven nests among the trees.
For those of us used to the olive tones of the Australian bush this discrete grove of redwoods provides a wonderful contrast for an outing with kids.  Bring a picnic rug and some food if you like – there are no tables here but a grassy area next to the redwoods is a picturesque place to eat.
The East Warburton Redwood Forest can get quite busy at peak times  (we saw a tour bus when we visited on a Sunday afternoon)  The forest is a wonderful space for photography so heading there on a weekday, or earlier in the day will help you take stunning photos.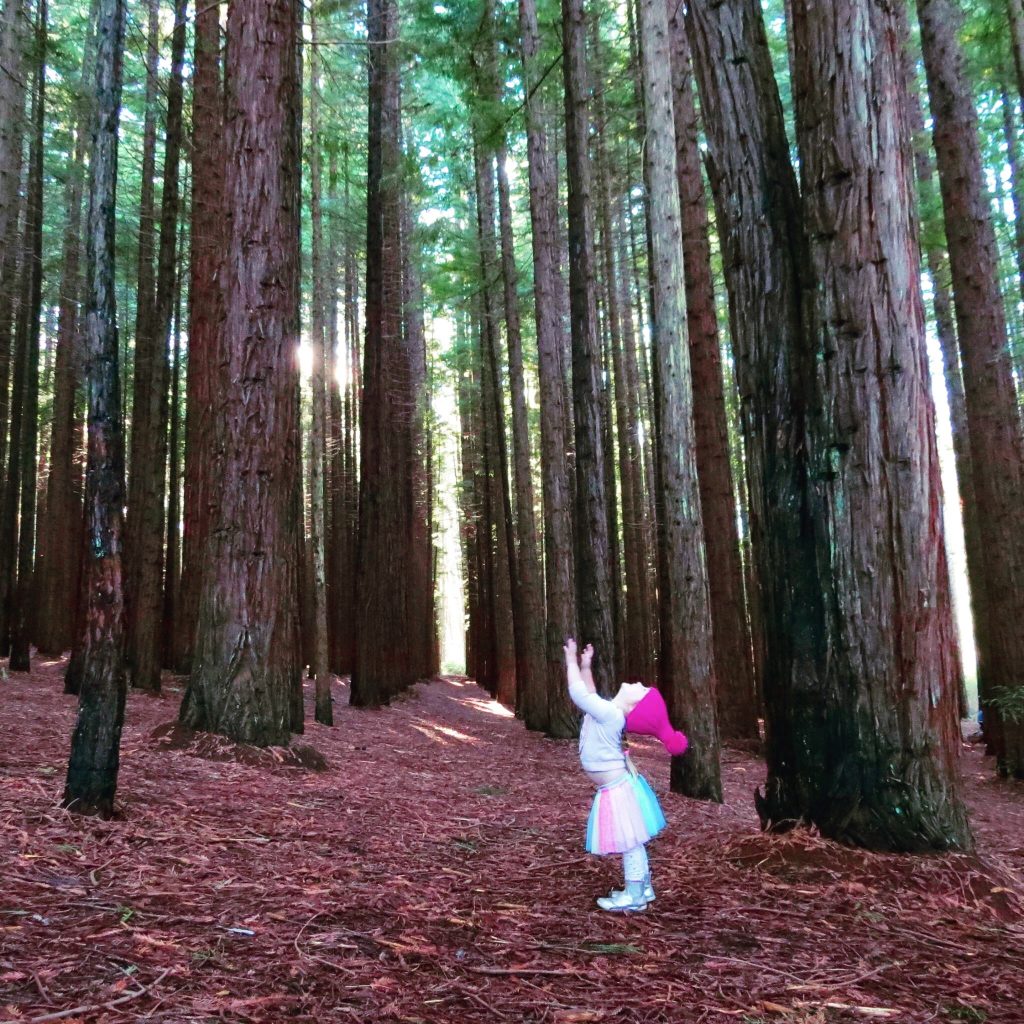 How to find the California Redwood Forest near Warburton
-Coming from Melbourne drive through Warburton, following the Warburton Highway until it becomes Woods Point Road and take this fork in the road.
-Cement Creek Road is about 7 kilometres along the Warburton Highway, turn left here.
-Cement Creek Road is a dirt road – less than a kilometre along you will find a car park.  Park here – the entrance to the East Warburton Redwood Forest is obvious.  The car park can be crowded on weekends.
Other things to do in Warburton:
-Take a walk along the Yarra River it is exquisitely pretty here not brown like in the city.
-Visit the Water Wheel at the information centre
-Enjoy delicious wood fired pizza at Little Joe the restaurant.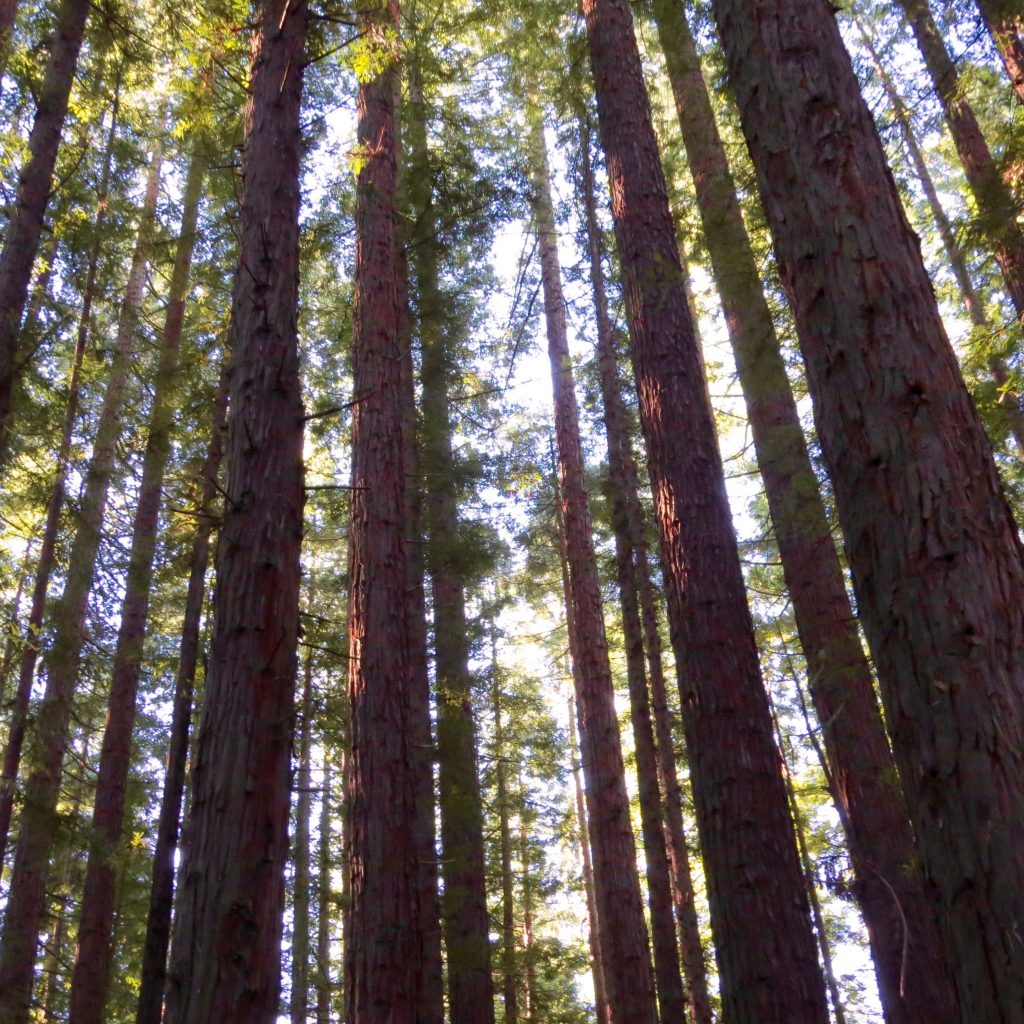 &copy Copyright 2017
Danielle
, All rights Reserved. Written For:
Bubs on the Move