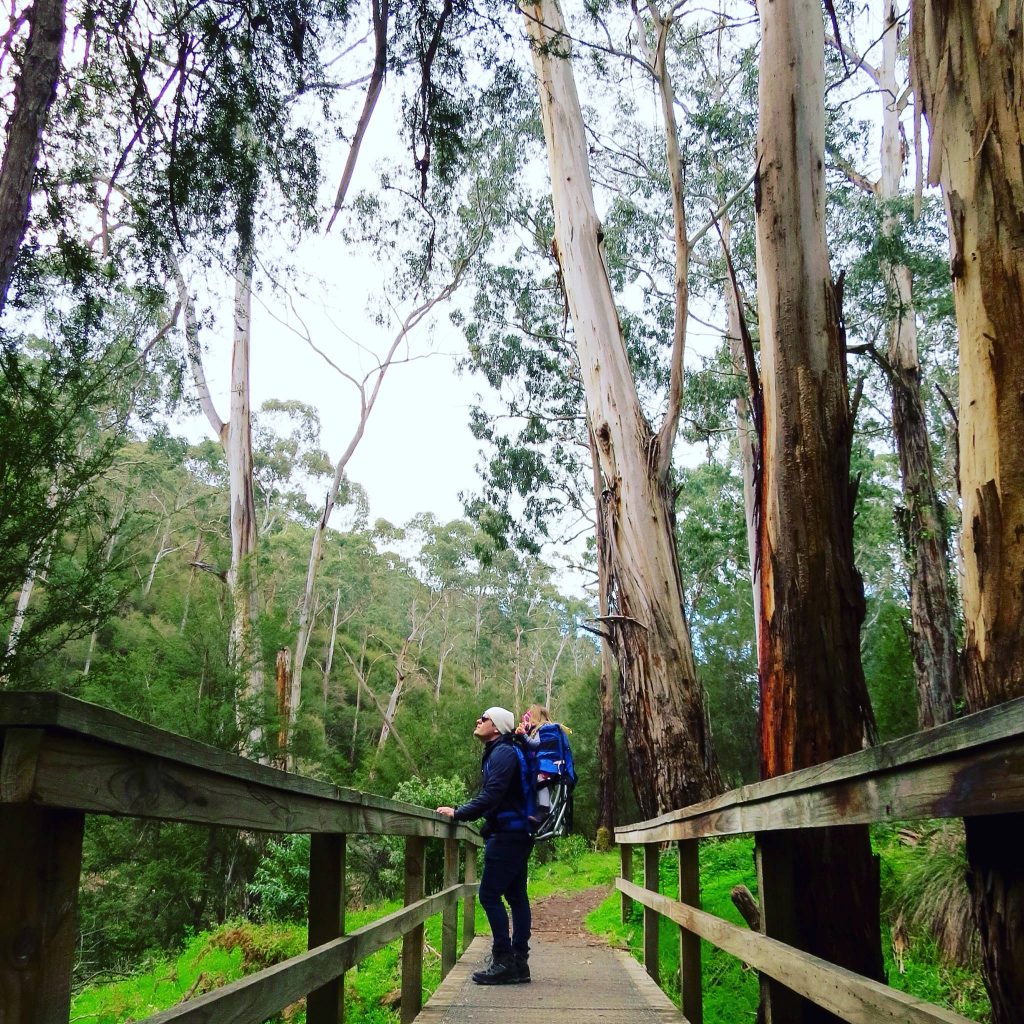 Hand on heart Christmas challenges me.    What to do – reject the excesses altogether?  Alternatively I can fill my children's lists with abandon even if they consist entirely of lame kid products dreamed up specifically to turn to junk on our playroom floor?  I vacillate in my Christmas approach from year to year.  At the moment I'm very much in the middle somewhere – the gifts I do give I want to be useful and/or really, really appreciated .  This year I want to share with you a list of products for traveling families that have a purpose, that won't turn into rubbish, and that will value add to your family life – by allowing you go get out and about together (both figuratively and literally).  You'll notice the photos in this article may look a little self indulgent – most of the photos include one of my kids.  I've included these photos with the purpose of integrity.  This time of year my inbox piles high with emails from PR people (and product images) hoping to feature in a gift round up.  I really do only want to include products that we use and love ourselves though.  While some of the products were gifted, they are all ones that we love and work for us.
A good travel stroller.
Investing in a good travel stroller changed our family travel lives this year.  I am kicking myself that I didn't purchase one earlier – what kind of traveling mum waits till their third child to purchase one I don't know.  The benefits of a travelling stroller is that you can carry them onto a plane as hand luggage (they are light and compact).  What this meant for us on our trips to Darwin, Hong Kong and Bali this year was that Little Miss "carry me" was containable and transportable from as soon as we left the plane.
A Grobag for each season.
So Grobags aren't only for infants.  I've used Grobags for all of my children – keeping our toddler in one is currently helping her to stay in her cot which is a win for sleep in our house.  For older children having their own sleep Grobag can help when traveling as you can transport part of their bedtime routine with you.  For those with a baby, ensuring they are not overheated at night is an important preventive health step towards safe sleep.  Chasing the correct Grobag for the weather/temperature is also important.   This is one of the reasons Grobags make a good Christmas gift – a traveling family who is heading to the tropics is unlikely to have the right weight Grobag for their child – so by giving one as a gift you fill a useful gap.
A family photoshoot
I twigged at the idea that the best time to get some nice family snaps (that actually included me) was while traveling on vacation.  Unfortunately my efforts to secure a good family photo on the road had resulted in some epic photo fails which I"ve shared previously.  That is until I stumbled on My Family Photo.  My Family Photo conducts half hour family photo shoots in Sydney, Melbourne, Brisbane Adelaide and Perth.  With these city's prettiest outdoor backdrops, professional photographers who are adept at engaging kids and an affordable price tag purchasing a gift voucher from My Family Photo is a lovely gift option.  Our own experience with the team shooting at Docklands Park was fun and resulted in the nicest family photos we've had taken in years.
Lunch boxes
Perhaps not the sexiest of presents I'm going to explain why lunch boxes are on my list and it has to do mainly with chicken nuggets.  Or more specifically, the challenges faced with feeding kids healthy food on the move.  Even more specifically it also has to do with the price of buying unhealthy food for kids to eat on the move.  As an alternative, being able to carry healthy snacks and packed lunches for my kids when traveling avoids me spending a fortune on chicken nuggets.  Lunch boxes are also relatively inexpensive and make great stocking stuffers.  Our own cute and practical go-to brand for lunch wear are the Nude Food Movers .   My own pair of picky eaters are more likely to eat healthy food if it comes in a cute package.  They like their Nude Food Mover gear by Smash, that's all.
A baby or child carrier
There is an industry of people selling baby and infant carriers.  Our own approach has been to have multiple carriers and rotate them given the age/weight of the child, purpose of the outing or trip.  Different carriers work best in different conditions.  For example lightweight carriers are best in tropical conditions.  We have spent a fortune on baby carriers (and used them all) the back carrier pictured in the photo above I found at an Op shop.  What I'm trying to convey here is that baby and child carriers are practical gifts, and you shouldn't get hung up on the brand you are purchasing – rather make sure you purchase one the right size for the child that will be carried. Also ensure Australian safety standards are followed.
Shoes shoes shoes!
I am completely obsessed with kids shoes, mainly because of the challenge I have ensuring my children a) put them on in the morning b) don't take them off when we are out.  I am a brand ambassador for Bobux shoes simply because they are a brand that my kids seem more likely to put on and keep on.  Whether it is the fact they are podiatrist designed and therefore comfy or because they have some cute designs on them – not sure!
A travel kids club subscription
The world is a wonderful place and broadening your kids horizons doesn't have to mean jumping on a plane.  The Travel Kids Club inspires children aged 6-11 about the exciting world they live in, and to give them confidence that they can make a difference with their choices and actions.
Gifting  child with a Travel Kids Club subscription gifts them with a monthly artistic package in the mail, including a gorgeous personalised letter packed full of stories and adventures from far away places, and an activity pack.  This is a gift that teaches kids about other cultures, foods and languages.  It also introduces them to social justice by encouraging them to make choices to change the world in a positive way.
A gift of love to the world
Give a gift on behalf of someone you love to someone in need via World Vision Gifts  an annual tradition in our home you can purchase a practical, life changing gift for someone less fortunate than you.  We've given, chickens, goats, toilets, educational supplies on behalf of our kids.  World Vision will send you a card with a picture of the gift.  I usually give these cards to my kids before Christmas to encourage them to reflect on the gift and its meaning, as giving them on Christmas morning means even a saintly child is likely to be distracted by the excitement of opening their own presents.
A gift to get you and your kids active.
Getting moving with your kids is SO important.  For your own, and your kids health and longevity it is a must.  Giving a gift that will encourage this to happen is a strategic investment in the receiver's health.  Bikes, roller blade, scooters, skipping ropes, frisbees.  For young kids consider a balance bike.  Gifts that encourage physical movement are a winner!  As for my own wishlist – I've asked hubby for a Micro adult sized scooter so I can get active scooting with my kids.
What are your own suggestions for Christmas presents for traveling families?  I'd love to hear some more tips.
Disclaimer:  We have been gifted product from Bobux, Zippizap, Smash, Travel Kids Club and My Family Photo
&copy Copyright 2016
Danielle
, All rights Reserved. Written For:
Bubs on the Move