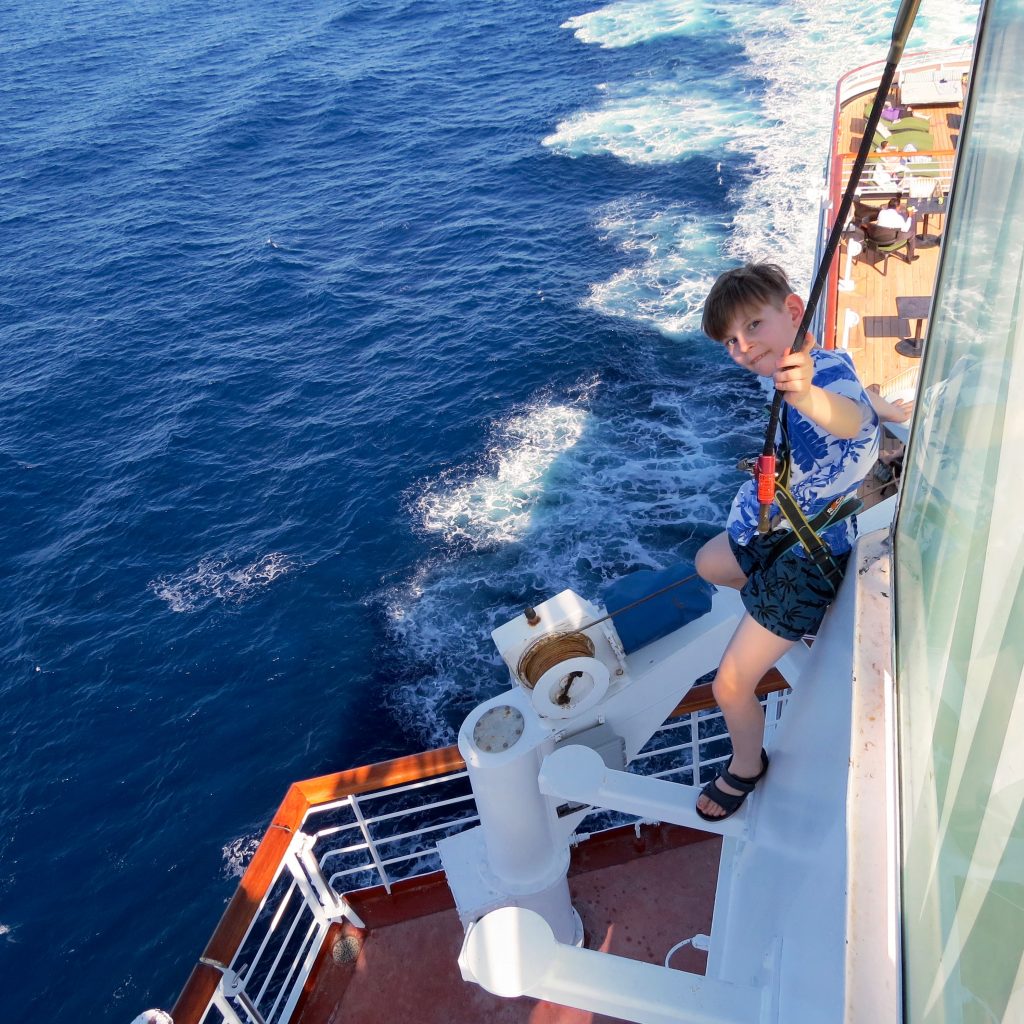 Calling all kid adventure junkies – one of the best adventure parks can be found at sea. Our family just completed their first cruise and initially I was a little worried about how my wild boys would cope contained on a ship for 10 days. Fortunately the entire P and O fleet departing Australia has Edge Adventure Parks onboard. This meant that as well as enjoying the kids club (which they loved) they could as well expend their limitless physical energies on a comprehensive range of adventure activities – all with a spectacular sea view.
P and O Edge Adventure Park activitiés that can be chosen from include among others rock climbing, a high ropes course, flying fox over the entire vessel, laser tag, mechanical bull riding, funnel climb, cargo netting and a Segway obstacle course. While individual passes may be purchased for activities (I had a go at the high ropes course myself) the best value for money for active kids is one of their seven day passes. We opted for the Gold pass which enabled three activities a day for seven days of our ten day cruise. Silver and Bronze passes offer some restriction on activities.
P and O Edge on our cruise was staffed by experienced adventure tour operators or adventure educators and safety protocols were clearly a paramount. Each activity was preceded by a clear safety briefing. Cruisers over 18 were breathalysed prior to each activity to ensure they were under 0.05.
Edge activities provide a unique opportunity to take in the sea scape from on high and to challenge oneself. Operating all day on sea days and from 4-7 pm on port days