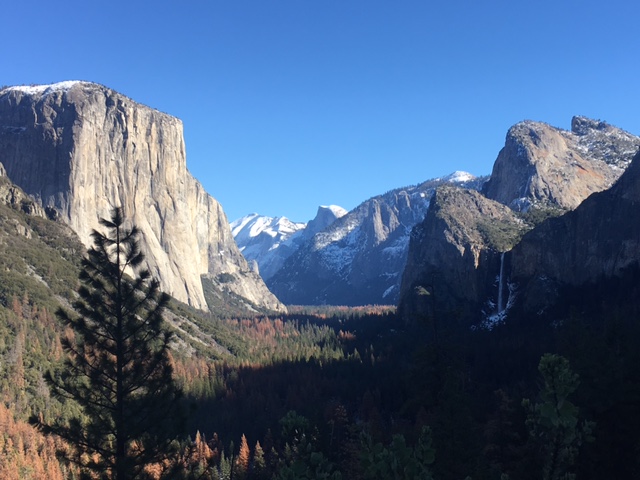 Yosemite in winter is a season of poignant beauty.  The crowds that flock to the the National Park in summer are absent allowing families to enjoy a true wilderness experience in relative solitude.  Our own trip to Yosemite last winter co-incided with the largest snow storm in Californian recent history.  Trees sagged under the weight of candy castle like snow mounds, and waking off paths involved dredging through thigh high snow drifts.  Our visit was the authentic mountain snow experience I had wanted to give my children.
Active holidays are a must for my children and stunning wild beauty doesn't keep them entertained.  Fortunately Yosemite in winter has plenty of high energy options for families – perfect for wearing out the kids prior to smore's time in the evening.
Skiing
Yosemite's Ski and Snowboard  area is located within Yosemite National Park and open mid December-the end of March (weather dependent).  It offers downhill skiing, snowboarding, cross-country skiing.
Snow Tubing
One of our favourites because even the littles snow bunny can ride on mum or dad's lap snow tubing is also available at the Yosemite Ski and Snowboard area.
Snow Play 
Official snow play areas are located inside Yosemite (two) in addition to  sledding hills at the south entrance and in Strawberry near Sonora Pass.
Snow Shoeing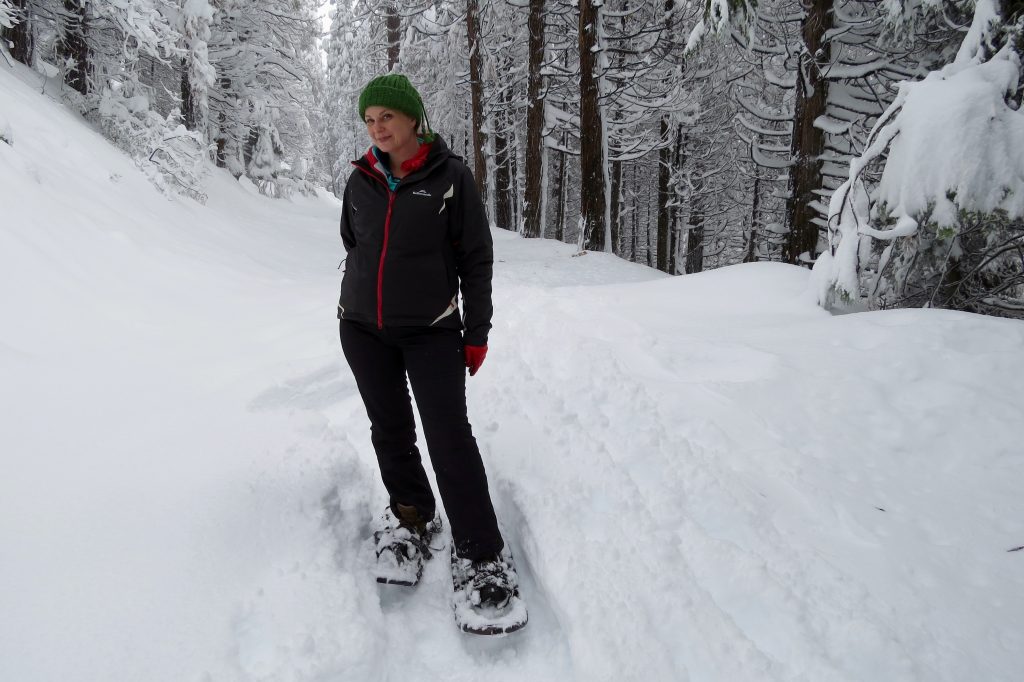 Snow shoe rental is available at the main resorts.  Do check weather reports before heading out and stick to paths.
Ice skating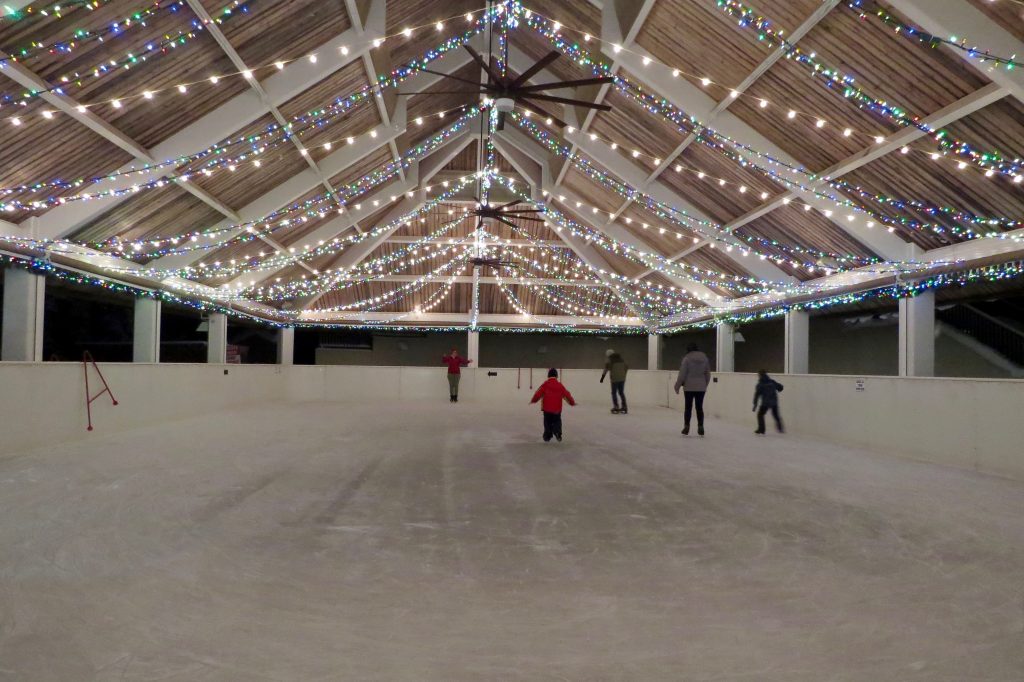 There are ice rinks at both Half Dome Village and Tenaya Lodge (open to the wider public we had this space to ourselves)  It gets dark early in Yosemite in winter so ice skating is a wonderful evening activity – under cover and fairy lights.  The rink at Tenaya Lodge has a fire pit for marshmallow toasting adjacent to the rink
Archery
My children love archery but somehow shooting arrows at a  target in knee deep snow felt a little more primal.  You can book your children into a winter archery session at Tenaya Lodge.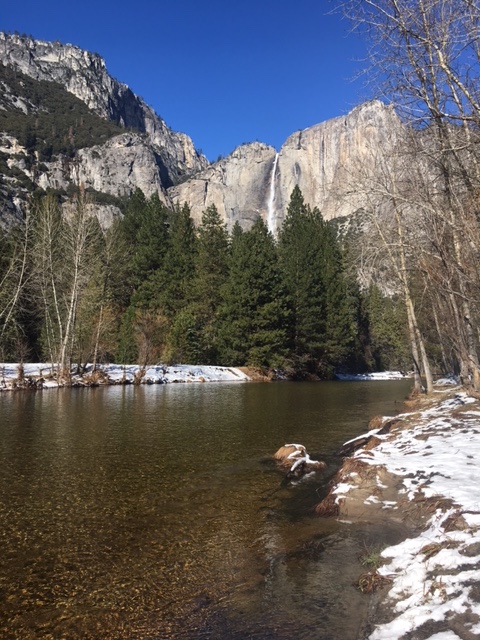 Tips for making the most of your trip to Yosemite in winter
Access:
Bad weather can creep in during winter and stay.  When this happens the park may be inaccessible so having realistic expectations is essential.  Staying at a resort that includes winter activities is a way to ensure if you do get snowed in the family can still have an amazing snow vacation.  Check out our post on Tenaya Lodge for an example.
Road closures
While Yosemite Valley and Wawona remain accessible by car all year, the Tioga Road is closed at the end of autumn. Once closed for the season, vehicles are not permitted between Crane Flat and Tioga Pass, including in the Tuolumne Meadows area. The road to Glacier Point is also closed (usually sometime in November).
Vehicles
You must carry chains with you during winter in Yosemite and be prepared to use them.  If you are hiring a SUV ensure that the rental company is aware you will be driving in freezing temperatures in case any adjustments (e.g. anti-freeze) are needed.
Stay
During winter I'd advise staying at one of the large resorts inside Yosemite, or just outside the park like Tenaya Lodge.
&copy Copyright 2017
Danielle
, All rights Reserved. Written For:
Bubs on the Move