I'm guessing I'm not the only one a little behind on my Christmas shopping.  Here to help out my fellow family travellers I've put together a little gift guide for traveling kids.
Trunki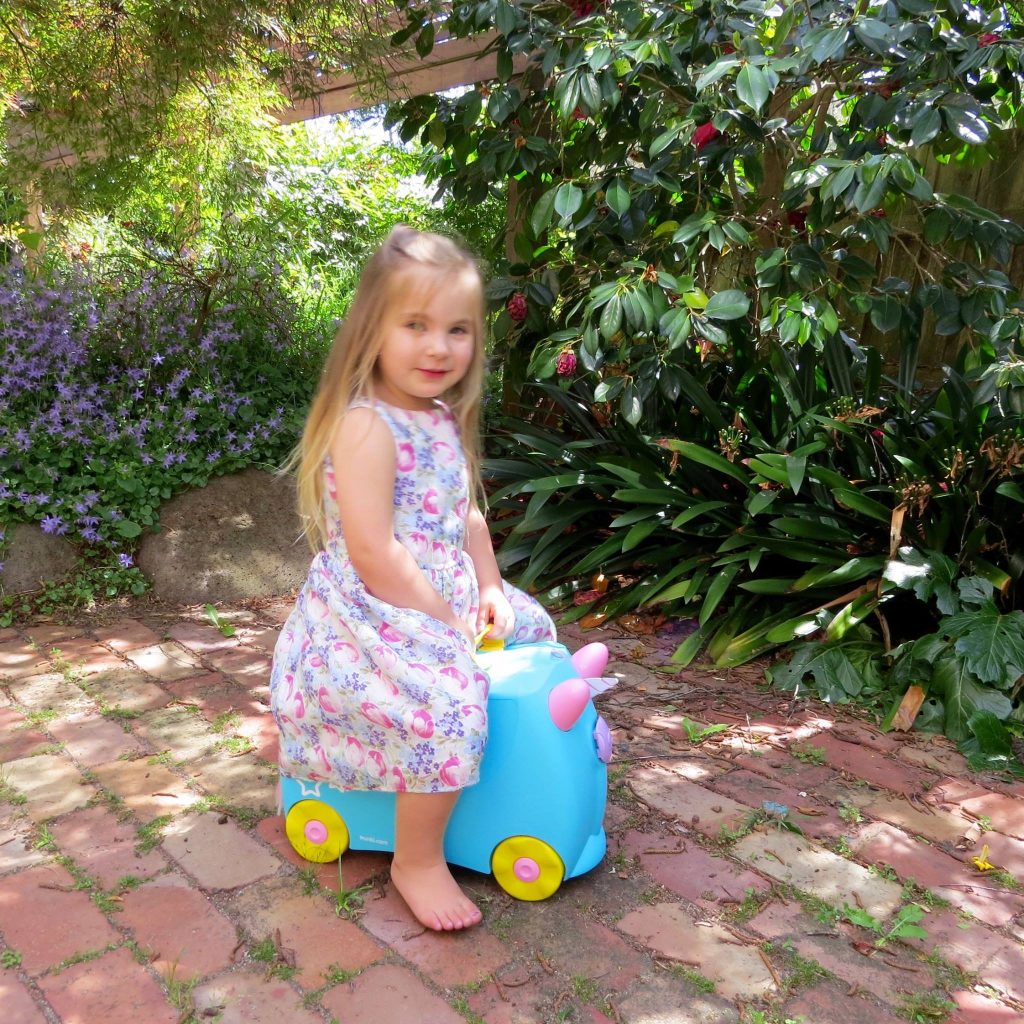 Trunki offers a range of ride on carry on luggage.  Every time my kids use their Trunkis they get compliments.  I love Trunki for kids aged 3-7.  At this age kids will pull their own carry on, and if they get tired, they can ride their Trunki suitcases around an airport.  The cute designs promote ownership of the carry on luggage which makes them more engaged with packing (great to get young travellers doing from a young age).
Bo Po nailpolish
If someone had told me a couple of years ago that nail polish would be a good travel item for a three year old  I would have thought they were crazy.   My own girly girl loves having her nails done and Bo Po's peel off, non toxic nail polish in rainbow colours fits perfectly inside my handbag.  Consequently its a go to for long haul flights as much as for wet weather play.  Bo Po nail polish can be purchased online.
Stocking stuffer idea – Firefly reflectors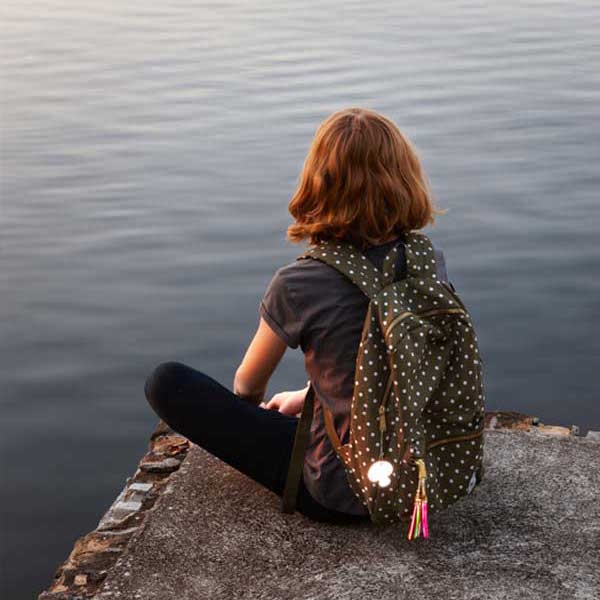 Safety doesn't have to equal daggy and with Firefly safety reflectors that is certainly not the case! Firefly safety reflectors help your kids remain visible to cars for example in dim conditions.  They can be hung off bags, jackets, strollers anything really.  Your kids will think of them as a cool accessory for their bag.  Firefly safety reflectors can be purchased online at Mini Hippo imports.
Micro scooters and accessories
Micro scooters have made the gift list in previous years.  They are on again because they make adult sized scooters as well as kids so scooting becomes an activity the family can enjoy together.  We also love their cool scooting accessories and helmets.
Bling2o swimming googles from Baby Goes Retro
For the most fun, most funky kids swimming goggles head to Baby Goes Retro and check out their Bling2o googles.  Another great stocking stuffer idea.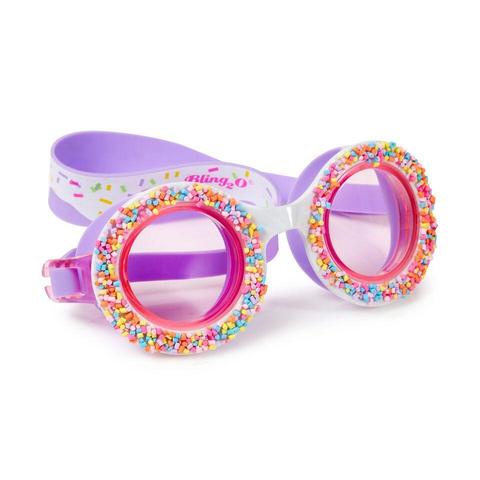 Snuggly Rascals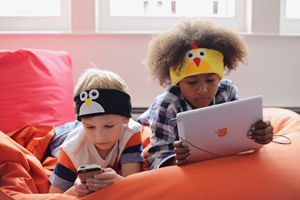 Snuggly Rascals comprise of a soft fleece fabric which encloses adjustable flat speakers and with 8 cool character designs to choose from ranging from a penguin or a giraffe to a monster or a plane, they are sure to be an instant hit with kids.  Perfect for long car journeys and long haul flights the headphones are also incredibly comfortable and size adjustable so suitable for children of all ages.
Port A Ball
Play it anywhere – Take it anywhere! Port-A-Ball features a specially patented valve which allows instant inflation and deflation. It even deflates to be small enough to fold up and fit in your luggage or even in your pocket! With one large breath of air the Port-A-Ball is ready for use, which makes the Port-A-Ball great for Santa sacks.  Port A Ball is available now at leading retailers (AU only).
Disclaimer.  This article contains affiliate links.   We were gifted a Port A Ball from Talkin Toys. and Bo Po Nailpolish from Bo Po nails.
&copy Copyright 2017
Danielle
, All rights Reserved. Written For:
Bubs on the Move