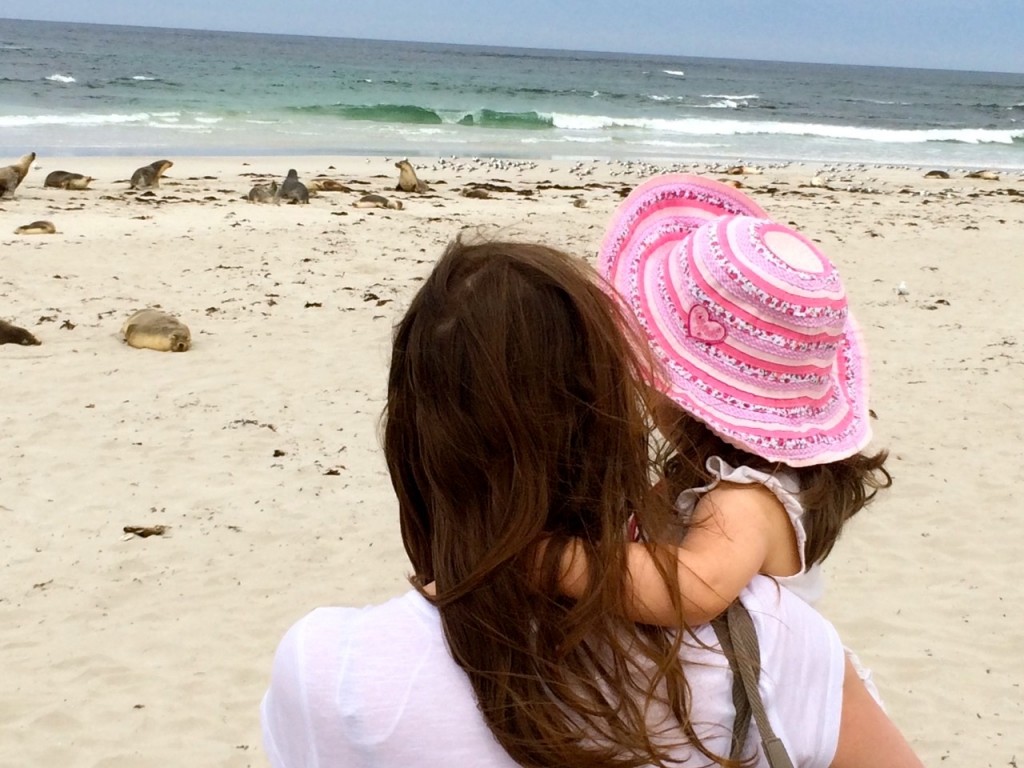 We've travelled with au pairs and babysitters for a number of reasons.  Sometimes I work away and take a babysitter and the children with me.  When we had au pairs, taking them with us was a way to share our beautiful country with them.  More recently we headed to Adelaide for my husband's graduation and took a baby sitter to ensure I could attend the ceremony uninterrupted by kids.  Sometimes the arrangement works really well – strengthening the bond between the au pair or babysitter and our family or serving an important need for me to get work done.  On a few occasions it has been a debacle.   There are however a few keys to success that should be considered from the outset.
(1)  Be clear with your expectations
For an au pair or babysitter an invitation to travel with a family sounds exciting.  Difficulties arise if expectations are not clear from the outset.   We traveled to Magnetic Island with an au pair once on what should have been a dream family trip.  Instead, we felt like we had brought a surly teenager along with us who had her ear phones in most of the time and clearly resented any requests to care for the children.  By the end of the trip tempers were frayed.
(2)  Declare the payment arrangement arrangement up front
This is really important.  Will the au pair or babysitter be paid an hourly rate for time with the children?  Will you expect them to help with meals and will they be paid for this too?  Are you offering them a retainer for the days they are away with you but not working (I suggest that you do).  If they are to accompany you on site seeing outings will they expect to be paid for this as a helper or are they just happy to just have their expenses covered for special outings.  Avoid awkward interactions when on the trip by clarifying the before you leave.
(3)  Cover expenses
If I am traveling for work I expect my travel expenses to be covered – food, accommodation and transport.  A family that takes an an au pair or babysitter with them has a responsibility to cover these expenses during the trip.  Not to do so is grossly unfair.
(4)  Purchase travel insurance for your au pair or babysitter
One of the most overlooked aspects of traveling with an au pair or babysitter is the responsibility to ensure they have adequate travel insurance.  Most of us are well versed in the importance of travel insurance for our family – and good programs will cover dependent children.  If traveling with an au pair or sitter you should cover them with their own policy – the worse case scenario is you may be liable for expenses if a medical or other emergency occurs during the trip.
(5)  Have them carefully check the limitations of their visa.
Depending on where you live, and the specifics of your au pair or babysitter's visa there may be limitations on them exiting and entering your own country.  Similarly, I have heard horror stories of au paris refused re-entry to the host's home country if their au pair visa expires why they are traveling with the family, with immigration officials deeming them to be working illegally.
(6)  Think carefully about accommodation arrangements
If you are traveling with an au pair or babysitter every one will want to have their own space at least some of the time.  Ideally au pairs or babysitters should not be asked to share a room with the children  when traveling (although some may be willing to do so – this should be made clear before the trip commences).
(7)  Be aware of rental car age limits
If you expect your au pair or babysitter to share driving responsibilities ensure you declare their age if they are under 25 when you book your car, otherwise you may be liable if they have an accident when driving.
Have any suggestions yourself for traveling with an au pair or babysitter?  Share them with us as a comment.
Disclaimer: This article contains affiliate links.
&copy Copyright 2017
Danielle
, All rights Reserved. Written For:
Bubs on the Move